ABI Research's M2M, IoT & IoE market intelligence provides a 360-degree view of the IoT value chain across devices, connectivity, and services.
Our extensive research, which includes data, trend, and forecast reports, uncovers emerging trends and predictions for market growth across connections (fixed, satellite, cellular, short-range wireless), connection management, IoT platforms, data and analytics, security, and professional services. We explore go-to-market strategies and leading business models expected to transform IoT product and service consumptions, as well as internal organizational structures and partner relationships, to help technology implementers best navigate the connected world.

Coverage areas include:
We help technology providers, partners, and end users answer the most pressing questions about M2M, IoT & IoE, including:
Research Deliverables

We cover the technologies, trends, and markets from every angle, and we deliver our qualitative and quantitative intelligence in multiple formats.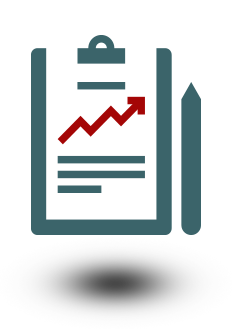 Competitive Assessment
Competitive Assessment reports offer comprehensive analysis of implementation strategies and innovation, coupled with market share analysis, to offer unparalleled insight into a company's performance and standing in comparison to its competitors.
These lengthy reports, which often include easily absorbed charts and tables, may cover a dozen or more companies. These reports provide a detailed explanation of the rankings, including an Executive Summary, the Vendor Matrix Results that clearly indicate the Market Leaders, Followers, the Laggards and "the why" in a Summary. Additional content may include Innovation Criteria, Implementation Metrics, and Market Shares.
Examples of Competitive Assessment reports include:
OEM Smart Mobility Initiatives
Blockchain-as-a-Service
Smart Manufacturing Platforms
Global Ridesharing Vendors
Smart City Ranking
Fingerprint Sensor Vendors
Commercial Telematics
Voice Control Smart Home Platforms
Augmented Reality Platforms
GNSS IC Vendors
Smart Street Lighting Platforms
Small Cell Vendors
Connected Automotive: Tier One Suppliers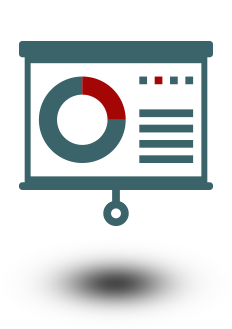 Market Data
Market Data spreadsheets are composed of deep data, market share analysis, and highly segmented, service-specific forecasts to provide detailed insight where opportunities lie.
Containing easily absorbed bar graphs and tables, which are also readable via online, some of the Market Data spreadsheets may contain 100-plus charts spanning data, such as for an Installed Base by Region, Shipments by Device Type, Connections by Vertical Market, World Markets Forecast, as well as Forecasts by Regions, including: United States, Canada, Latin America, Western Europe, Eastern Europe, China, Asia-Pacific, Middle East & Africa.
Examples of Market Data spreadsheets include:
Smart Cities
ADAS and Automation
Outdoor/Wide Area Location Technologies
Augmented and Mixed Reality Company Tracker
Virtual Reality Company Tracker
Wearable Device Market Share and Forecasts
360 Video & Virtual Reality Devices and Services
5G Network Slicing and Industry Verticals
Utilities and Smart Grids.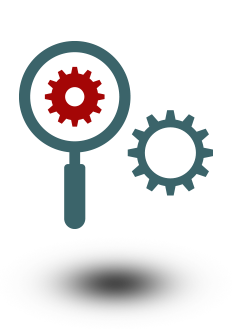 Technology Analysis
Based on extensive primary interviews, Technology Analysis reports present in-depth analysis on key market trends and factors for a specific technology.
The Technology Analysis reports are either offered as detailed, lengthy reports, which include tables, bar graphs, and diagrams, or in a brief slide PowerPoint format, especially for a technology Annual Update. The contents of the Technology Analysis Reports often include an Executive Summary, Suppliers and Ecosystem Participants, New Concepts, Revenue Forecasts, Key Recommendations, Future Opportunities for a specific time period, Key Investments and Funding, Summary, Conclusions, and Related Research.

Examples of Technology Analysis reports include:
VR Market Update: Current State and Future of Virtual Reality
TVaaS Market Update 2018
Smart Urban Spaces
Robotic Exoskeletons Annual Update
Mobile Networks Bi-Annual Update
Industrial Robots Market Update
Digital Security Semi-Annual Update
E-Commerce Customer Analytics: Technologies, Trends, and Revenue
The Evolution of Smart IoT Gateways
Blockchain in the Supply Chain: Reducing Friction for Faster and More Efficient Logistics