サマリー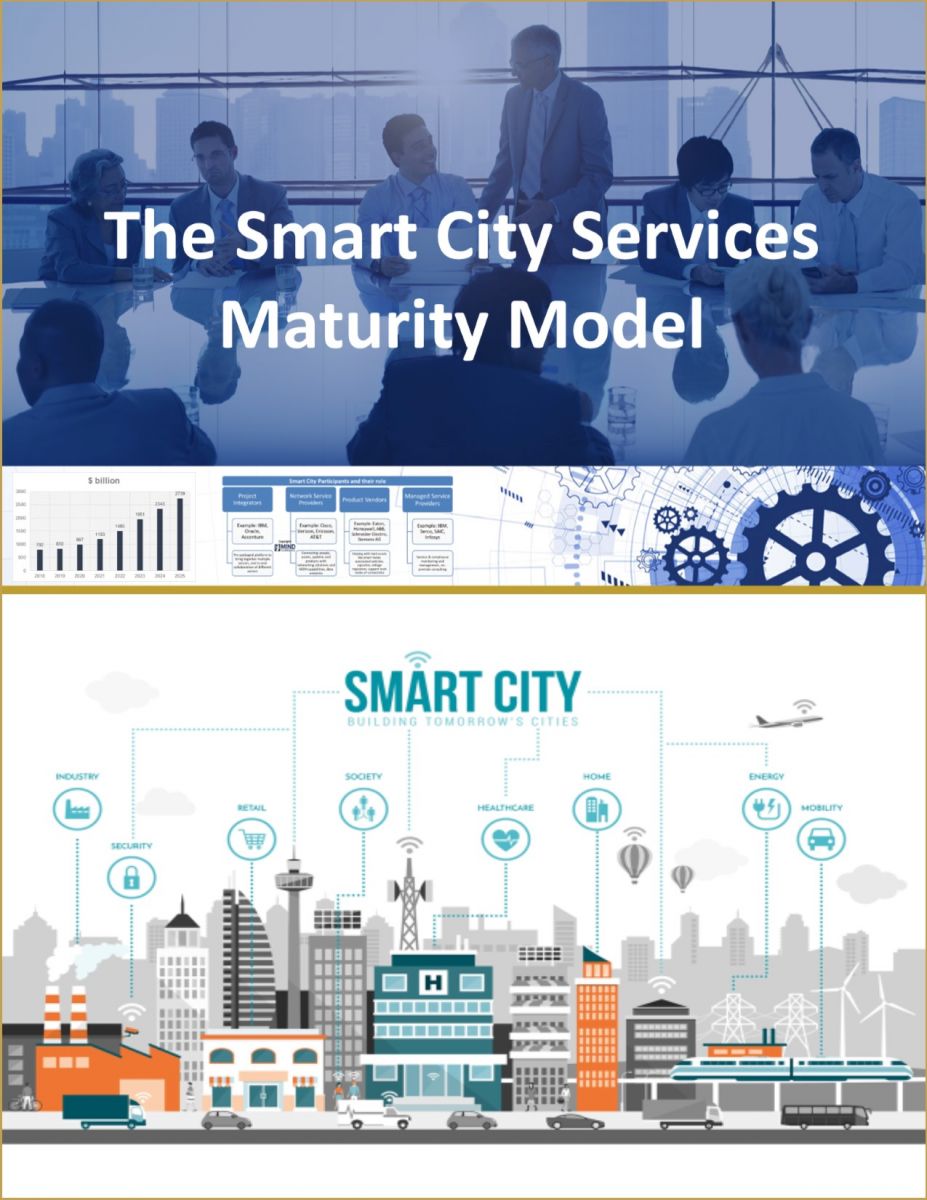 米国調査会社マインドコマース(Mind Commerce)の調査レポート「スマートシティサービスの成熟モデル」は、都市計画のプランナ、公益事業者、スマートシティのエコシステムのスマートシティサービスを提供するベンダに有益な情報を提供している。次世代のサービスを提供しようとする銀行業、保険業、政府行政、教育、医療、製造業、小売業、公益事業、通信サービスプロバイダ、石油ガス産業などの産業垂直市場に特に有益な必須事項を提供している。
Overview:
Smart Cities are much more than just an effort by sovereign nations to modernize their infrastructure – they are a focal point for growth drivers in several key ICT areas including: M2M/IoT, Connected Devices, Broadband Wireless, Cloud Computing, Big Data and Analytics. Smart City developments are causing many technologies and solutions to integrate with convergence seen across with many resource areas including energy, water, sanitation, and other essential services.
Innovation in several important IT and communications areas are a major driving factor for the development of smart cities. Technology development alone will not allow for realization of more efficient cities that allow citizens to enjoy and higher quality of life. Governments must be dedicated and involved in public private partnerships with leading ICT companies.
This document provides an overview of the Mind Commerce version of a Smart City Services Maturity Model, which can be used by city planners, utilities, and vendors in the smart city ecosystem to benchmark smart cities and smarty city services. It includes action Items to bring services to the next level and will be particularly useful for certain industry verticals including banking, insurance, government, education, healthcare, manufacturing, retail, utilities, communication service providers, and the oil & gas industry.
Target Audience:
• Municipality vendors
• AI and IoT companies
• Data analytics companies
• ICT infrastructure suppliers
• Communication service providers
• National, state and local government


目次
1. The Smart City Services Maturity Model Goals
2. The Smart City Services Maturity Model Verticals
3. Smart City Forecasts