サマリー
この調査レポートは、最新のコンテンツライセンスの動向とコンテンツライセンスビジネスのエコシステムにおける関連企業動向の影響について調査しています。
This report examines current video content licensing trends and the impact of those trends on players throughout the content licensing ecosystem. The report explores several areas of content licensing including licensing movies vs. television, branded content, content release windows, multiscreen services, time-shifting, live events, and content exclusivity. The report also includes a forecast for licensing revenues for pay-TV content and provides implications and recommendations for various players in the content licensing marketplace.
Report Topics
Analysis of the content licensing ecosystem, including key players (creators, studios, distributors, etc.)
Television and movie licensing trends
Consumer content usage and current media preferences
Licensing for multiscreen and time-shifting
Forecasts for licensing revenues for pay-TV content
Implications and recommendations for various players, including entertainment companies, networks and broadcasters, & pay-TV and OTT providers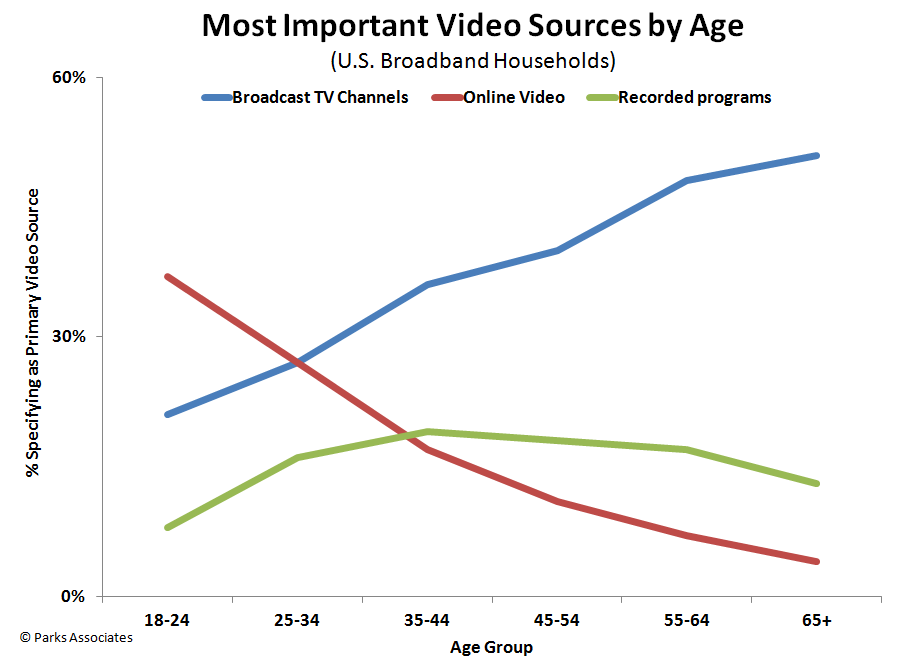 目次
Table of Contents
The Bottom Line
Dashboard
1.0 The Content Licensing Ecosystem
1.1 Players in the Licensing Ecosystem
1.1.1 Content Creators
1.1.2 Studios and Production Companies
1.1.3 Networks and Motion Picture Distributors
1.1.4 Consumer Video Providers
1.1.5 Intermediary Players and New Entrants
2.0 Television and Movie Licensing Trends
2.1 Content Trends
2.1.1 Movie vs. Television Program Consumption
2.2 TV Provider Trends
3.0 Licensing for Multiscreen and Time-shifting
3.1 Television Services
3.2 Hardware Solutions
3.3 The Impact of Content Re-broadcasting
4.0 Live Events, Sports, and Exclusive Content
5.0 Forecast
5.1 Global Revenues for Licensed TV Content
6.0 Implications and Recommendations
6.1 Entertainment Companies
6.2 Networks and Broadcasters
6.3 Pay-TV Providers
6.4 OTT Providers
7.0 Report Methodology
8.0 Glossary
Index
Figures
The Content Licensing Ecosystem
Profiles of Walt Disney Company and Time Warner
Profiles of 21st Century Fox and NBCUniversal
Profiles of CBS Corporation and Viacom
Profile of Sony Pictures
Sources to Watch TV Programs and Movies at Home
Feature Film Release Windows
Television Content Release Windows
Reasons for Cancelling Pay-TV Service
Considerations in Cord Cutting
Most Important Video Sources by Age
TV Everywhere Awareness
Video Consumption by Platform
Important Home Video Sources
Revenues on Licensed TV Content Forecast Methodology
Forecast: Revenues for Licensed TV Content (By Region)
[日本語訳]
若い視聴者はOTT動画市場の主要対象セグメント
2014年4月23日
動画コンテンツのライセンス付与のエコシステムに関する最新動向
展示会NAB(National Association of Broadcasters)におけるOTT(オーバーザトップ)とコンテンツライセンシングに関する発表と、最高裁を仰ごうとするAereo社の案件によって(ベンチャー企業のAereo社が、インターネットテレビサービスのストリーミングに関して米国テレビ局と合意できず、最高裁判所に判定を仰ごうとしている)、米国調査会社パークスアソシエイツ社の調査レポート「コンテンツライセンスの動向 - Trends in Content Licensing」は、マルチスクリーンやタイムシフト、特定のコンテンツへの需要などの、テレビや映画のライセンス付与の動向を分析している。この調査レポートは、有料テレビの普及は非常に堅調で、米国のブロードバンド世帯の約85%に及んでいるが、一方、様々なデバイスによるOTTビデオの利用が、特に若い視聴者の間で増加していると報告している。
「有料テレビの加入は、依然、ミレニアル世代で高いが、同時にこの年代の約40%がオンライン動画が最も重要なビデオコンテンツとみなしている」とパークスアソシエイツ社の調査アナリストGlenn Hower氏は語る。「消費者は視聴のリソースを様々に変化させるので、ライセンス付与の作業は複雑化している。さらに、最高裁におけるテレビ局ABCとAereo社の係争は、再配信におけるライセンス環境を劇的に変化させる可能性がある。もしAereo社が勝訴すれば、代償なしに再放送する方法の法的な先例となるだろう。」
パークスアソシエイツ社のアナリストは、消費者が見たいコンテンツを入手する方法があまりに分断化しているために、有料テレビプロバイダにとって、コードカット(解約)の恐れはまだないだろうと指摘している。このことは、加入者のつなぎ止めに重要な役割を果たしている。
この調査レポートは、Yahoo、Amazon、Netflixなどの、各社の独自のサービスを視聴者に直接提供するOTT戦略を開発しているYahoo、Amazon、Netflixなどの主要企業の「オリジナルコンテンツ」の影響についても分析している。
「事業者と放送ネットワークの配信料の戦いや、マルチスクリーン動画の広告料金の不確実さなど、市場は生みの苦しみを味わっている」と同氏は語る。この調査レポートは、エンターテインメント企業や放送事業者、有料テレビプロバイダ、OTTプロバイダなどに有益な情報を記載している。
この調査レポートは、コンテンツ作成者、撮影所、プロダクション、放送ネットワーク、動画配信者、消費者向け動画プロバイダ、仲介業者、新規参入者などのライセンスエコシステムのすべての関連企業について概説している。パークスアソシエイツ社の四半期毎に実施する、米国ブロードバンド世帯2500から1万人の消費者調査など、いくつかの情報源からの情報を記載している。以下のような情報も記載している。
世界のオンライン動画とインターネットテレビサービスの概観
デジタルメディア配信市場の最新動向
マルチスクリーン動画の収益化、コンテンツ所有者の戦略
オンラインエンターテインメント、新規と注目
モバイルコンテンツ市場の展開
有料テレビ市場でのOTT
[プレスリリース原文]
Young viewers are key segment to target for the OTT video market
Wednesday, April 23, 2014
New Industry Report Examines Current Trends in Video Content Licensing Ecosystem
Following OTT and content licensing announcements at NAB and the Aereo, Inc. case before the Supreme Court,Parks Associates today announced a new report Trends in Content Licensingthat analyzes television and movie licensing trends and the impact of multiscreen, time-shifting, and the demand for exclusive content. The firm reports pay-TV penetration remains fairly steady at around 85% of U.S. broadband households but over-the-top (OTT) video use is increasing on multiple devices, particularly with younger viewers.
"Pay-TV subscriptions remain high among Millennials, but at the same time, nearly 40% in this age group consider online video the most important source for video content," said Glenn Hower, research analyst, Parks Associates. "As consumers diversify their viewing resources, the licensing process becomes more complex. Additionally, the Supreme Court case in ABC v. Aereo could drastically reshape the licensing environment for retransmission. A win by Aereo may set legal precedent for a method to rebroadcast without compensation."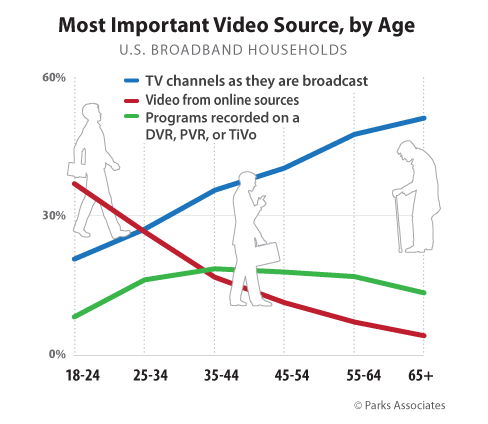 Parks Associates analysts note the cord-cutting threat hasn't materialized for pay-TV providers because consumers found the experience was too fragmented to get the content they want. This finding underscores the important role of content in retaining subscribers.
Trends in Content Licensing also examines the impact of "original content" as key players such as Yahoo, Amazon, and Netflix develop OTT strategies to reach out directly to viewers with content options exclusive to their respective services.
"From carriage fee battles between operators and networks to uncertainty in advertising dollars for multiscreen video, the market is experiencing growing pains," Hower said. "The new report provides Parks Associates' recommendations for entertainment companies, networks and broadcasters, pay-TV providers, and OTT providers."
The report includes perspectives for all players in the licensing ecosystem, including content creators, studios and production companies, networks and motion picture distributors, consumer video providers, and intermediary players and new entrants. Information for the report is drawn from several sources, including Parks Associates' quarterly consumer surveys of 2,500 to 10,000 U.S. broadband households. Other research reports from Parks Associates include:
Online Video & Internet TV Services: Global Outlook
Digital Media Distribution: Market Update
Monetization of Multiscreen Video: Content Owner Strategies
Online Entertainment: The New and Noteworthy
Evolution of the Mobile Content Market
OTT in a Pay-TV World