サマリー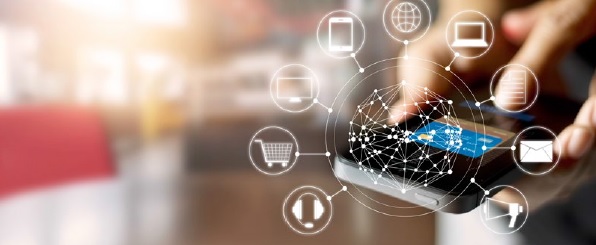 決済代行(ペイメントサービス)プロバイダーは次々に変化するバリューチェーンに適応しなくてはならない
OVUM Payments Research Service
ペイメントリサーチサービス - ナレッジセンターチャネルサービス・産業毎【年間プログラム】
決済業界は大きな変化を遂げています。 オープンAPI、即時支払い、分散元帳/ブロックチェーン、トークン化、バイオメトリック認証などのテクノロジーが業界にもたらす影響は斬新であり、バリューチェーンにも大きな影響を与えています。
顧客の期待と要求も急速に進化しているため、イノベーションへの適応が不可欠です。 破壊的なテクノロジーやビジネスモデルは、お客様の提案をどのように構造化し、顧客にサービスを提供するかに対し根本的な変化をもたらしています。
現在プロバイダー、特に新規参入者の脅威に懸念がある企業にとっては、イノベーションと投資に焦点をあて、フロントオフィスを強化し、新しいプロダクト提案をサポートするためのインフラ構築を進めていかなくてはなりません。
オーバムのペイメントリサーチサービスは、これらの重大な問題に対処し、この複雑な市場で成功するための実現可能な独自アドバイスを提供します。
---
【ペイメントリサーチサービスの概要】

オーバムのペイメントリサーチサービスは、この急速に変化する業界を理解するのに役立つユニークなアプローチを提供し、進化するバリューチェーン全体を詳細に解析します。 金融サービス、技術、通信業界で実績のあるシニアアナリストのチームは、個々の市場参加者とペイメントエコシステムの両方について包括的で詳細な分析を提供することができます。
2017年の研究テーマ
生態系の進化と新しい支払技術
将来のペイメントイノベーションのためのビルディングブロックへの投資
オムニチャネル商取引
認証、セキュリティ、将来の支払方法:課題から機会へ
ペイメントリサーチサービスで役立つこと
何がペイメントIT開発と投資を促進させるのかを国や地域レベルで正確に理解する
新規参入者と新しい商業モデルがどのように市場を混乱させ、なにが成功するかを特定する
市場の主要なソリューションがどのようなもので、何が遅れているかを評価する
市場に出回っている最新の製品とサービスを追跡し、新規参入者、デジタルサービスプロバイダ、および既存のベンダーがどこに、どのように投資しているかを理解する


---
信用できる情報サービスによって、自信を持った意思決定を行うことができます
Ovumのリサーチサービスは、事業計画と市場参入の取り組みをサポートし、正確な市場データと予測に加え、熟練したアナリストの分析を組み合わせるように設計されています。
各サブスクリプションの中心には、オーバムの経験豊富なアナリストチームが控えています。アナリストチームには、「Ask an Analyst」というインクワイリーサービスを通じて質問することが可能です。
オーバムのオンラインリサーチポータルであるナレッジセンターを通じて、5年間の予測、戦略レポート、ケーススタディ、マーケットトラッカー、意思決定者調査、ICT支出および契約記録が提供されます。
5年間予測
オーバムの5年間予測で、対象国や対象地域の決済技術市場に関するビジネスチャンスを把握しています。

Ovum Decision Matrix
Ovum Decision Matrixシリーズを使用して、決済市場におけるマーケットリーダー、チャレンジャー、およびフォロワーをベンチマークする事が出来ます。

ソフトウェア契約分析ツール
オーバムのソフトウェア契約分析ツールを使用して、銀行、決済業界のソフトウェア契約を組織、システムエリア、ベンダー、地域別に分析スロことが出来ます。

---
Payment providers must adapt to remain relevant as the value chain faces continual disruption
Ovum Payments Research Service
The payments industry is undergoing a period of profound change. The impact that technology such as open APIs, immediate payments, distributed ledger/blockchain, tokenisation and biometric authentication will have on the industry will be transformative, and will have a comparably large impact on your value chain too.
Your customers' expectations and requirements are also evolving fast, so openness to innovation will be essential.
Disruptive technologies and business models are driving a fundamental shift in how you structure your propositions and serve your customers. For incumbent providers, particularly those concerned about the threat posed by new entrants, this means that the focus of innovation and investment must move beyond a sole focus on front office enhancements and towards delivering the core infrastructure to support a new wave of product propositions.
Ovum's Payments Research Service addresses these critical issues and provides robust, independent advice with actionable recommendations to help you thrive in this complex market.

---

Payments Research Service
Our Payments Research Service offers a unique approach to help you understand this fast-changing industry and provides full line of sight analysis across the evolving value chain. With experience across the financial services, technology and telecoms industries our team of senior market analysts is able to offer in-depth analysis both for individual participants and across the payments ecosystem as a whole.

2017 research themes
Ecosystem evolution and emerging payments technology
As the industry ecosystem evolves and value chains fragment, flexibility in service delivery and the ability to easily support the next wave of value propositions will become essential. Open/external APIs will be an important catalyst of change, particularly in the retail payments space, where mandated by regulation such as PSD2. In addition to growth in the fintech space, this will open the door to a range of innovative services.
Investing in the building blocks for future payments innovation
Growing complexity in the industry will increasingly require modern and flexible systems and architecture
to support growth. Major initiatives such as open APIs and immediate payments infrastructure, and new
technologies like blockchain will be key drivers of investment in hub and switch platforms as well as customer
facing systems. At the retail level, the role of tokenization in particular will be a focus.
Omnichannel commerce
The convergence of commerce around the mobile device and blurring of the distinction between physical and digital channels remains one of the biggest drivers of disruption in the payments industry. Merchant demand for contextually relevant customer experiences and greater international reach, alongside other added value services, will drive the agenda for acquirers, gateway, and processor business models. In particular, leveraging transaction data to drive new sources of value will be a critical focus area.
Identity, security, and the future of payments: from challenge to opportunity
The need to balance risk against the user experience in payments remains a key challenge in delivering innovation. The role that biometric and other identifiers play in payment authentication will increasingly turn the security experience into a business driver, while tokenization will increasingly come to define the winners and losers in the digital wallet space. Providers will also begin to explore the opportunity of turning identity management into a service.
Ovum's Payments Research Service helps you:
Understand exactly what's driving payments IT development and investment

at a country and regional level

Identify how new entrants and new models of commerce are disrupting the market

, and which will succeed

Assess which are the leading solutions in the market

, and which are lagging

Track the latest products and services being brought to market

, and understand where and how new entrants, digital service providers and established vendors are investing

---

Confidently make better informed decisions with a service you can trust
Our research services are designed to support your business planning and go-to-market initiatives and combine expert analyst insight with robust market data and forecasts. At the heart of every subscription is our experienced analyst team, who are easily accessible through our market leading "Ask an Analyst" service.
Service deliverables include 5-year forecasts, strategy reports, case studies, market trackers, decision-maker surveys, ICT spending and contracts records – all available via Ovum's online research portal, the Knowledge Center.
5-year forecasts
Size the opportunity for payments technology by source for your country and regional markets with Ovum's robust 5-year forecasts

Ovum Decision Matrix
Benchmark against the market leaders, challengers, and followers in payments, using the Ovum Decision Matrix series for independent verification

Software contracts analytics tools
Analyse banking and payments industry software contracts by institution, system area, vendor, and region using Ovum's software contracts analytics tools