世界の公益事業者のIoT(モノのインターネット)と解析の市場分析と予測:分散型エネルギー源(DER)、電力網運用、アセットパフォーマンス、顧客アプリケーションの市場概観
IoT and Analytics for Utilities Market Overview
DER, Grid Operations, Asset Performance, and Customer Applications: Global Market Analysis and Forecasts
出版社
出版年月
電子版価格
ページ数
図表数
Navigant Research
ナビガントリサーチ
2018年6月
US$4,800
1-5ユーザライセンス(PDF+Excel)
67
76
サマリー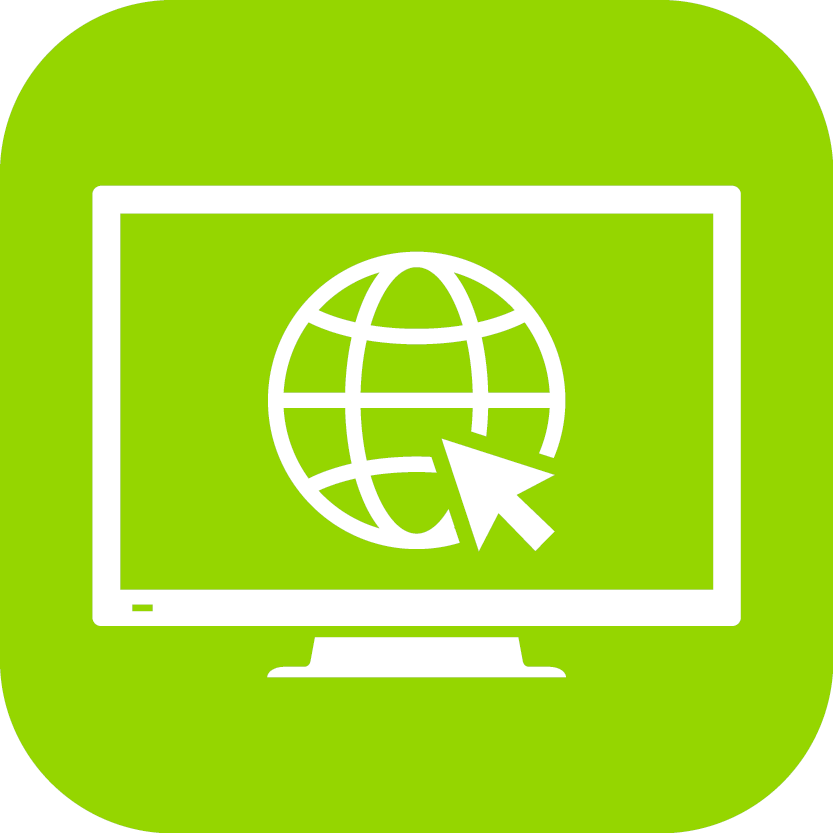 米国調査会社ナビガントリサーチ(Navigant Research)の調査レポート「世界の公益事業者のIoT(モノのインターネット)と解析の市場分析と予測:分散型エネルギー源(DER)、電力網運用、アセットパフォーマンス、顧客アプリケーションの市場概観」は、IoT解析ソリューションの採用を模索する公益事業者や管理者への回答を提供している。主な市場状況、利害関係者の課題、技術問題、地域毎の採用動向などについて論じている。2028年までの世界市場を地域毎、投資セグメント毎、用途毎に予測している。利害関係者が有益な洞察や成果のために、ネットワーク接続網の資産から得るデータを活用するための助言も提供している。
Utilities face mounting challenges as they attempt to leverage a plethora of generating assets, transmission and distribution (T&D) system equipment, and smart meters connected to the grid that create mountains of data. The Internet of Things (IoT) has invaded their space. Utilities already use software tools and control systems to analyze and make sense of the data and keep electricity flowing. But many of the tools are outdated, sit in silos, and were never designed for the complexities of today's smart grid. With the IoT, disparate systems can interoperate over Internet Protocol and integrate data for enhanced business value.
More advanced utility IoT analytics solutions have entered the market and can be applied to legacy systems and new data flows using edge computing, cloud computing, machine learning, and artificial intelligence (AI) to unlock valuable insights and drive operational efficiencies. Though vendors continue to make improvements, these analytics solutions are not yet fully mature. Utilities need improved analytics solutions, as these tools can help cut costs while demand is flat or declining. For example, a utility's asset maintenance costs can be lowered through analytics that detect anomalies in critical equipment ahead of scheduled maintenance or replacement cycles. Advanced analytics are also needed as more distributed energy resources (DER) like solar PV come online and create intermittent two-way energy flows on a grid that was not designed that way.
This Navigant Research provides answers for utility operators and managers looking to adopt IoT analytics solutions. The study includes a discussion of key market conditions, challenges faced by stakeholders, technology issues, and regional adoption trends. Global market forecasts, segmented by region, spending segment, and application, extend through 2028. The report also provides pointed recommendations and steps stakeholders should take to harness the data from connected grid assets to drive valuable insights and outcomes.
Key Questions Addressed:
What key trends are shaping the utility Internet of Things (IoT) analytics market?
What are the major drivers for the global utility IoT analytics market?
What is the revenue forecast for the utility IoT analytics market from 2018 to 2028?
Which regions are likely to see the most revenue growth from utility IoT analytics adoption?
What approach should stakeholders take to exploit the opportunities offered by utility IoT analytics?
Who needs this report?
Utility managers
Utility C-suite executives
Analytics vendors
Data scientists
Cloud providers
Regulators
Investor community
目次
1. Executive Summary
1.1 Introduction
1.2 Market Conditions
1.3 Market Forecast
2. Market Issues
2.1 Data Analytics and the Energy Cloud
2.1.1 Data Management Challenges
2.1.2 Use of Analytics
2.1.3 Data Insights
2.1.4 Use Cases
2.2 Analytics Case Studies
2.2.1 Revenue Protection
2.2.2 Predictive Maintenance
2.2.3 Productivity Gains
2.3 Analytics Project Costs
2.4 Data Privacy and Governance
2.5 Regional Adoption
2.5.1 North America
2.5.2 Europe
2.5.3 Asia Pacific
2.5.4 Rest of World
2.6 Strategy
3. Technology Issues
3.1 Introduction
3.2 Analytics Evolution
3.3 Analytics Applications
3.3.1 Asset Management
3.3.2 Edge and Cloud Analytics
3.3.3 Hybrid Model
3.4 Related Technologies
3.5 Data Lakes, Data Fabrics, and Digital Twins
3.6 Effective Outcomes
3.7 Communication Networks
4. Key Industry Players
4.1 Introduction
4.2 ABB
4.3 AutoGrid
4.4 Cisco
4.5 C3 IoT
4.6 Clockwork
4.7 FogHorn Systems
4.8 GE
4.9 Grid4C
4.10 Honeywell
4.11 IBM
4.12 Itron
4.13 Landis+Gyr
4.14 Oracle
4.15 OSIsoft
4.16 SAP
4.17 SAS
4.18 Schneider Electric
4.19 Seeq
4.20 Siemens
4.21 SpaceTime Insight (Nokia)
4.22 Tantalus
4.23 Teradata
4.24 TROVE
4.25 Uptake
5. Market Forecasts
5.1 Forecast Methodology
5.2 Global Outlook
5.3 North America
5.4 Europe
5.5 Asia Pacific
5.6 Latin America
5.7 Middle East & Africa
5.8 Conclusions and Recommendations
5.8.1 Utilities
5.8.2 Vendors
5.8.3 Regulators
6. Acronym and Abbreviation List
7. Table of Contents
8. Table of Charts and Figures
9. Scope of Study, Sources and Methodology, Notes
List of Charts and Figures
Utility IoT Analytics Revenue by Region, World Markets: 2018-2028
Utility IoT Analytics Revenue by Application, North America: 2018-2028
Utility IoT Analytics Revenue by Application, Europe: 2018-2028
Utility IoT Analytics Revenue by Application, Asia Pacific: 2018-2028
Utility IoT Analytics Revenue by Application, Latin America: 2018-2028
Utility IoT Analytics Revenue by Application, Middle East & Africa: 2018-2028
Utility IoT Analytics Revenue by Application, World Markets: 2018-2028
Utility IoT Analytics Revenue by Spending Segment, World Markets: 2018-2028
Utility IoT Analytics Revenue by Spending Segment, North America: 2018-2028
Utility IoT Analytics Revenue by Spending Segment, Europe: 2018-2028
Utility IoT Analytics Revenue by Spending Segment, Asia Pacific: 2018-2028
Utility IoT Analytics Revenue by Spending Segment, Latin America: 2018-2028
Utility IoT Analytics Revenue by Spending Segment, Middle East & Africa: 2018-2028
Analytics Underpin the Energy Cloud
C3 IoT Platform Ingests a Variety of Utility Data
Data Analytics Evolution
A Hybrid Model of Edge and Cloud Analytics
A Data Lake Architecture
List of Tables
Utility IoT Analytics Revenue by Region, World Markets: 2018-2028
Utility IoT Analytics Revenue by Spending Segment, World Markets: 2018-2028
Utility IoT Analytics Revenue by Application, World Markets: 2018-2028
Utility IoT Analytics Revenue by Spending Segment, North America: 2018-2028
Utility IoT Analytics Revenue by Application, North America: 2018-2028
Utility IoT Analytics Revenue by Spending Segment, Grid Operations, North America: 2018-2028
Utility IoT Analytics Revenue by Spending Segment, Asset Performance, North America: 2018-2028
Utility IoT Analytics Revenue by Spending Segment, DER, North America: 2018-2028
Utility IoT Analytics Revenue by Spending Segment, Customer, North America: 2018-2028
Utility IoT Analytics Revenue by Spending Segment, Europe: 2018-2028
Utility IoT Analytics Revenue by Application, Europe: 2018-2028
Utility IoT Analytics Revenue by Spending Segment, Grid Operations, Europe: 2018-2028
Utility IoT Analytics Revenue by Spending Segment, Asset Performance, Europe: 2018-2028
Utility IoT Analytics Revenue by Spending Segment, DER, Europe: 2018-2028
Utility IoT Analytics Revenue by Spending Segment, Customer, Europe: 2018-2028
Utility IoT Analytics Revenue by Spending Segment, Asia Pacific: 2018-2028
Utility IoT Analytics Revenue by Application, Asia Pacific: 2018-2028
Utility IoT Analytics Revenue by Spending Segment, Grid Operations, Asia Pacific: 2018-2028
Utility IoT Analytics Revenue by Spending Segment, Asset Performance, Asia Pacific: 2018-2028
Utility IoT Analytics Revenue by Spending Segment, DER, Asia Pacific: 2018-2028
Utility IoT Analytics Revenue by Spending Segment, Customer, Asia Pacific: 2018-2028
Utility IoT Analytics Revenue by Spending Segment, Latin America: 2018-2028
Utility IoT Analytics Revenue by Application, Latin America: 2018-2028
Utility IoT Analytics Revenue by Spending Segment, Grid Operations, Latin America: 2018-2028
Utility IoT Analytics Revenue by Spending Segment, Asset Performance, Latin America: 2018-2028
Utility IoT Analytics Revenue by Spending Segment, DER, Latin America: 2018-2028
Utility IoT Analytics Revenue by Spending Segment, Customer, Latin America: 2018-2028
Utility IoT Analytics Revenue by Spending Segment, Middle East & Africa: 2018-2028
Utility IoT Analytics Revenue by Application, Middle East & Africa: 2018-2028
Utility IoT Analytics Revenue by Spending Segment, Grid Operations, Middle East & Africa: 2018-2028
Utility IoT Analytics Revenue by Spending Segment, Asset Performance, Middle East & Africa: 2018-2028
Utility IoT Analytics Revenue by Spending Segment, DER, Middle East & Africa: 2018-2028
Utility IoT Analytics Revenue by Spending Segment, Customer, Middle East & Africa: 2018-2028
Sampling of Analytics Use Cases
ABB SWOT Analysis
AutoGrid SWOT Analysis
Cisco SWOT Analysis
C3 IoT SWOT Analysis
Clockwork SWOT Analysis
FogHorn Systems SWOT Analysis
GE SWOT Analysis
Grid4C SWOT Analysis
Honeywell SWOT Analysis
IBM SWOT Analysis
Itron SWOT Analysis
Landis+Gyr SWOT Analysis
Oracle SWOT Analysis
OSIsoft SWOT Analysis
SAP SWOT Analysis
SAS SWOT Analysis
Schneider Electric SWOT Analysis
Seeq SWOT Analysis
Siemens SWOT Analysis
SpaceTime Insight SWOT Analysis
Tantalus SWOT Analysis
Teradata SWOT Analysis
TROVE SWOT Analysis
お問合は、お電話またはWEBから承ります。お見積もりの作成もお気軽にご相談ください。