サマリー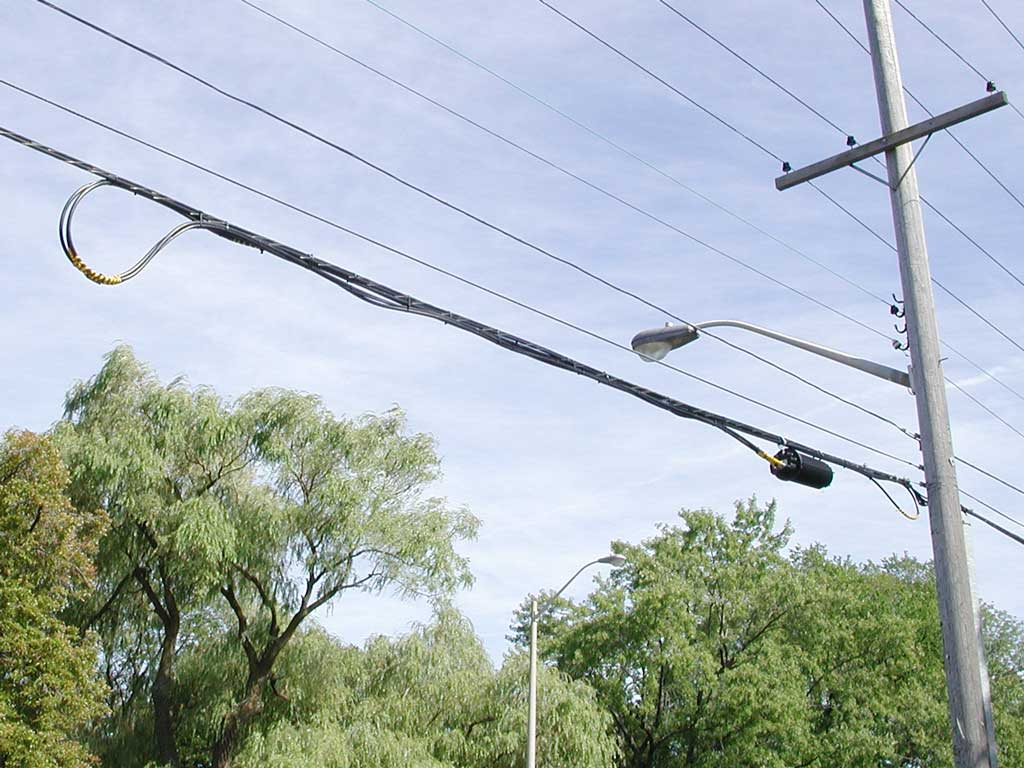 米国調査会社エレクトロニキャスト社の調査レポートの調査レポート「北米の屋外施設の光ファイバー据付装置の市場予測 2017-2027年」は、北米の屋外施設の光ファイバー設置装置に使用される製品の消費を予測している。屋外施設の光ファイバー設置装置のベンダについても概説し、主要ベンダの2017年の市場シェアも記載している。2017-2027年の北米市場を米国とそれ以外の北米(カナダ、メキシコ)に区分して予測している。それぞれの製品レベルの消費金額、ユニット数、平均価格を予測している。通信・マルチメディア、専用線ネットワーク、ケーブルテレビ・マルチメディアの製品セグメントについて記載している。
Market Research Study – Consultant Services: Description
This report provides estimates and forecasts, based on market research study work performed by ElectroniCast Consultants.
This report on our market study provides a comprehensive market forecast of the North America regional consumption of selected products, which are used in outside plant fiber optic installation apparatus (FOIA). Profiles of selected vendors of products for fiber optic installation apparatus are also provided, as well as our estimates of the 2017 market share for leading vendors.
The 2017-2027 market forecast data presented in this study report are segmented into the following geographic sections, plus a (total) North America summary:
The North American Region

United States of America (USA)
Rest of North America (Canada and Mexico – Combined)
The forecast for each product-level is presented by function:
Consumption Value ($, Million)
Number of Units (Quantity in 1,000)
Average Selling Prices ($, each)
Also, the ElectroniCast fiber optic installation apparatus products market forecast data are built up from specific application, as shown below, as well as from selected product-type segments.
Telecommunications/Multimedia
Private Data Networks
Cable TV/Multimedia
Product Category List
Service providers that provide landline telephony are considered in the Telecommunications category, even if they also provide Internet, Cable TV, as well as mobile/cell phone service; service providers that offer mobile/cell phone service (only) are considered in the Telecommunications application category. Service providers that provide Cable TV and/or Internet and (plus) mobile/cell phone service are considered in the Cable TV/Multimedia application category. Companies that provide Internet (only) are considered in the Cable TV/Multimedia category.
Outside Plant – Forecast Data Base Structure
Fiber Optic Installation Apparatus – Product Category List
Outside Plant
Cable Splice Closure
Aerial Mount
<12 Fibers
12-<96 Fibers
>96-216 Fibers
>216 Fibers
Pole/Wall/Pedestal Mount
<12 Fibers
12-<96 Fibers
>96-216 Fibers
>216 Fibers
Tunnel/Duct & Direct Buried
<12 Fibers
12-<96 Fibers
>96-216 Fibers
>216 Fibers
Cable & Fiber Management
Above Ground
4 Ports or Less
>4 Ports
Below Grade
4 or Ports or Less
>4 Ports
Information Base for the Market Forecast
Market analysis and forecasting are complex tasks. Any predictions of the shape and trends of technology and economic movement start from the notion that the germ of what will be important tomorrow is present, although smaller or larger or in a different form, in our environment today. However, taking as a basis for a prediction the assumptions of current, conventional belief creates a set of preconceived notions that can lead to serious mistakes. ElectroniCast, instead, looks to the basic driving forces. The future market for this particular type of fiber optic product category depends on a number of factors, including:
User equipment demand
The continuing trend of regarding increasing performance/cost ratio, driving an economics based expansion
Current and future use of other competing technologies, based on economic advantage and technology advancement
Possible displacement of these technologies by other solutions
Shifts in the types and technologies of products deployed and in their end applications
Trends in world economies, regional economies and government policies
ElectroniCast analysts perform interviews with selected authoritative and representative individuals involved with fiber optic installation apparatus component and device (product) development and marketing/sales, from the standpoint of both suppliers and users of pertinent products. The interviews are conducted principally with:
Engineers, marketing personnel and management at manufacturers of the pertinent types of products.
Design group leaders, engineers, marketing personnel and market planners at major users and potential users of the applicable products.
Other industry experts, including those focused on standards activities, trade associations, and investments.
The interviews cover issues of technology, R&D support, pricing, contract size, reliability, documentation, installation/maintenance crafts, standards, supplier competition and other topics.
Selected customers (contractor/installers, telecommunication operators, distributors, similar) are interviewed, to obtain their estimates of quantities received and average prices paid, as a crosscheck of vendor estimates.
Estimates from the selected customer contacts of historical and expected near term future growth of their application are obtained. Their views of use of new technology products are researched.
A review of published information was also performed to supplement information obtained through interviews. The following sources are reviewed:
Professional technical journals and papers
Trade press articles
Technical conference proceedings
Product literature
Company profile and financial information
Additional information based on previous ElectroniCast market studies
Personal knowledge of the research team.
In analyzing the complexities of the marketplace for the selected products, it is essential that the market research team have a good and a deep understanding of the technology and of the industry. ElectroniCast members who participate in this study are qualified.
Bottom-up Methodology
ElectroniCast forecasts, as illustrated in the forecast data base structure, are estimated initially at the lowest detail level, then summed to successively higher levels. The background market research focuses on the amount of each type of product used in each application in the base year (2017), and the prices paid at the first transaction from the manufacturer. This forms the base year data. ElectroniCast analysts then forecast the growth rates in component quantity use in each application, along with estimated price trends, based on competitive, economic and technology forecast trends, and apply these to derive long term forecasts at the lowest application levels. The usage growth rate forecasts depend heavily on analysis of overall end user trends toward digital broadband communication equipment usage and economic payback.
Cross-Correlation Increases Accuracy
The quantities of fiber optic splitters, splices, optical fiber/cable, connectors, and other products used in this particular application is interrelated. Since ElectroniCast conducts annual market research studies, current quantity estimates in each application are part of our corporate database. These quantities are cross-correlated as a "sanity check."
ElectroniCast, each year since 1985, has conducted market research studies, as part of our consultant service offering and have updated our estimates and forecasts of each fiber optic component category. As technology and applications have advanced, the number of component subsets covered by the forecasts has expanded impressively.
The calculation and analysis data spreadsheet technique is based upon input/output analysis, leveraging the quantitative consumption quantity, price and value of each item in each application at all levels to achieve quantitative conclusions; this interactive analysis concept, first applied on a major scale by Leonteff, of the US Department of Commerce, in the mid 1950s, was then adopted successfully by analyst/forecasting firms Quantum Science, Gnostic Concepts and (in 1981) by ElectroniCast.
About ElectroniCast
ElectroniCast, founded in 1981, specializes in forecasting technology and global market trends in fiber optics communication components and devices. As an independent consultancy we offer multi-client and custom market research studies to the world's leading companies based on estimates and analysis of quantitative and qualitative factors. This includes technology forecasting, markets and applications forecasting, strategic planning, competitive analysis, customer-satisfaction surveys and marketing/sales consultation. ElectroniCast, founded as a technology-based independent consulting firm, meets the information needs of the investment community, industry planners and related suppliers.
ElectroniCast Fee Structure:
ElectroniCast has a one-fee structure –
"Same company/same business group/same country"
(1) The ElectroniCast consultant service study report may be used by any employee of the client (subscriber) company/organization at the same country and in the same business group. Some business groups in the same company may occupy different locations; therefore, different locations are allowed, as long as they are in the same country. There is no limit on the number of employees that may use the report (independent contractors on assignment with the client company are not considered eligible and may not use/view the ElectroniCast report - see below).
(2) All data and other information contained in this report are proprietary to ElectroniCast and may not be distributed or provided in either original or reproduced form to anyone outside the client's internal employee organization, without prior written permission of ElectroniCast.
(3) ElectroniCast, in addition to multiple client programs, conducts proprietary custom studies for single clients in all areas of management planning and interest. Other independent consultants, therefore, are considered directly competitive. ElectroniCast proprietary information may not be provided to such consultants without written permission from ElectroniCast Consultants.
目次
1. Executive Summary
2. Outside Plant FOIA Market Forecast
2.1 North America Region Market Data Tables
2.2 United States Market Data Tables
2.3 Rest of North America Market Data Tables
3. Competition – Outside Plant FOIA in the North America Market
3.1 Competitive Market Share
3.2 Company Profiles of Selected Competitors
AFL
Amphenol Fiber Optic Products
Century Fiber Optics (Century Manufacturing Co., Inc.)
Channell Commercial Corporation (FiberX™)
Clearfield, Inc.
CommScope Inc. (TE Connectivity - Raychem)
Corning Incorporated (Corning Cable Systems) / Samsung Fiber Optics
Cozlink (Anxun International Co., Ltd)
Fiber Instruments Sales Inc. (FIS)
FirstFiber.cn.
Furukawa/Fitel/OFS
ILSINTECH (America Ilsintech, LLC
Leviton Manufacturing Co., Incorporated
Multilink Inc.
Netsys Group USA
Pacific Interconnections LLC (PI) - Pacific Interconnections Group
PPC Worldwide (Belden)
Preformed Line Products (PLP)
3M Interconnect Solutions
Sopto Technologies Co., Ltd (Hongan Group)
4. Market Research Methodology
5. ElectroniCast Market Forecast Data Base

Market Forecast Data Base – Microsoft Excel Spreadsheets: Addendum
North America
United States of America
Rest of North America
PowerPoint Slides Market Forecast Data Figures Addendum

List of Figures

1.1 North America Outside Plant (OSP) Forecast ($ Million)
1.2 North America Outside Plant (OSP) Forecast, By Major Product Category ($ Million)
1.3 North America Outside Plant (OSP) Forecast, By Application ($ Million)
1.4 Fiber Hut, Telecom Cabinets, and FTTH Network Configuration
1.5 Fiber Optic Equipment Building – Fiber Hut
1.6 Underground - Basic arrangement of the elements in the last mile
1.7 Types of Metro Networks
1.8 Fixed Telephony Market in Mexico (2017)
2.1.1 Aerial, Pedestal and Duct/Buried Closure Placements in FTTH
3.2.1 Installation of OSP equipment
3.2.2 Outside Plant (OSP) Aerial/Pedestal Splice Closure
3.2.3 OSP Fiber & Cable Management – Network Interface Device (NID)/ FTTH Demarcation
3.2.4 Fiber Distribution Box
3.2.5 Outside Plant - OSP Fiber Interconnect Enclosures
3.2.6 Outside Plant Splice Closure
3.2.7 Outside Plant Pedestal Splice Closure
3.2 8 Outside Plant Splice Closure
3.2.9 Outside Plant Network Interface Devices (NID)
3.2.10 Outside Plant Fiber Optic Splice Closure/Splice Trays
3.2.11 Outside Plant Fiber Optic Splice Closure/Splice Trays
3.2.12 Outside Plant Splice Closure
3.2.13 Indoor/Outdoor Fiber & Cable Management
3.2.14 Fusion Splices - Fiber Dome Splice Closure
3.2.15 Outside Plant Direct Burial Closure 24-Fiber
3.2.16 NID Termination Box LC or SC accepts 24 Fibers for DX LC
3.2.17 Optical Terminal Box
3.2.13 Outside Plant Splice Closure
3.2.19 Optical Termination Panel
3.2.20 Optical Aerial Closure
3.2.21 Fiber Optic Enclosure
3.2.22 Optical Terminal Enclosure w/splice tray
3.2.23 Outside Plant Splice Closure
3.2.24 Outside Plant Splice Closure
3.2.25 Medium Distribution Box
3.2.26 Outside Plant Splice Closure
3.2.27 Outside Plant Splice Closure
3.2.28 Outside Plant Cross-Connect Closure
3.2.29 Outside Plant Splice Case
3.2.30 Outside Plant Splice Case
3.2.31 Fiber optical closure for 1:16 splitter without splitters
3.2.32 FTTH Outdoor distribution box
4.1 ElectroniCast Market Research & Forecasting Methodology


List of Tables

1.1 Outside Plant Fiber Optic Installation Apparatus – Product Category List
1.2 North America Outside Plant (OSP) Forecast, By Sub-Region ($ Million)
1.3 North America Outside Plant (OSP) Forecast, By Major Product Category ($ Million)
1.4 North America Outside Plant (OSP) Forecast, By Application ($ Million)
2.1.1 Outside Plant Fiber Optic Installation Apparatus – Product Category List
2.1.2 North America Outside Plant (OSP) Forecast, By Sub-Region ($ Million)
2.1.3 North America Outside Plant (OSP) Forecast, By Sub-Region (Quantity/Units)
2.1.4 North America Outside Plant (OSP) Forecast, By Major Product Category ($ Million)
2.1.5 Outside Plant Fiber Optic Installation Apparatus North America Forecast ($ Million)
2.1.6 Outside Plant Fiber Optic Installation Apparatus North America Forecast (Quantity/Units)
2.1.7 Outside Plant Fiber Optic Installation Apparatus North America Forecast (Price, $ Each)
2.1.8 North America Outside Plant (OSP) Forecast, By Application ($ Million)
2.1.9 North America Outside Plant (OSP) Forecast, By Application (Quantity/Units)
2.2.1 Outside Plant Fiber Optic Installation Apparatus U.S.A. Forecast ($ Million)
2.2.1 Outside Plant Fiber Optic Installation Apparatus U.S.A. Forecast (Quantity/Units)
2.2.3 Outside Plant Fiber Optic Installation Apparatus U.S.A. Forecast (Price, $ Each)
2.2.4 U.S.A. Outside Plant (OSP) Forecast, By Application ($ Million)
2.2.5 U.S.A. Outside Plant (OSP) Forecast, By Application (Quantity/Units)
2.3.1 Outside Plant Fiber Optic Installation Apparatus Canada/Mexico Forecast ($ Million)
2.3.1 Outside Plant Fiber Optic Installation Apparatus Canada/Mexico Forecast (Quantity/Units)
2.3.3 Outside Plant Fiber Optic Installation Apparatus Canada/Mexico Forecast (Price, $ Each)
2.3.4 Canada/Mexico Outside Plant (OSP) Forecast, By Application ($ Million)
2.3.5 Canada/Mexico Outside Plant (OSP) Forecast, By Application (Quantity/Units)
3.1.1 North America OSP Fiber Cable Splice Closures Competitive Shares Estimates
3.1.2 North America OSP Fiber Cable & Fiber Management Closures Competitive Shares Estimates
3.2.1 Outside Plant Pedestal Splice Closure – Technical Specifications
5.1 Fiber Optic Installation Apparatus – Product Category List
5.2 Fiber Optic Installation Apparatus – Application Category List